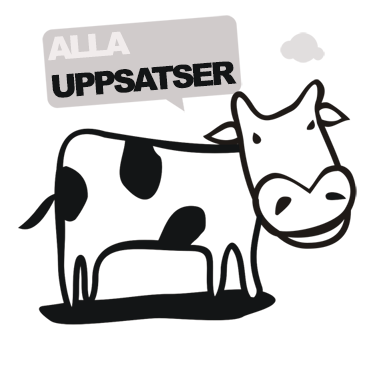 Det är värre att inte börja studera än att hoppa av
En fenomenologisk studie om hur icke traditionella studenter upplever studieavhopp från högskoleutbildning
In Sweden we have the highest rate of nontraditional students among Europe. Coincidently, we also have the highest rates of drop outs among OECD. In this particular field, drop out from higher education, there is a need fore more qualitative studies that can support the "statistics". Studies about experiences of drop outs are significant for society, university and individual. The aim of this study is to describe and understand how nontraditional student experiences drop out from higher education. What do they tell regarding their meeting with the university? How is the drop out visible before the decision to quit? How can the way forward to the drop out be described? What does the university mean for them? The theoretical point of departure is the concept lifeworld and the method is phenomenological hermeneutic with narrative interviews with 5 students. The result points out that the meeting with the university implies a meeting with other individuals, and also a "meeting" within the student himself, by inner questioning and reflection. The students? relationship to the studies is characterized by the experience of understanding. The dropouts are visible through different events. The decision per se has increased over time and the students have also grown personally by the decision. To understand or not understand is crucial for the experience of learning. The drop out can also be seen as a transition and a turning point. The drop out is an effort and takes place without professional staff, therefore needs to be discussed in public.
Författare
Lina Mörk
Lärosäte och institution
Stockholms universitet/Institutionen för pedagogik och didaktik
Nivå:
"Masteruppsats". Självständigt arbete (examensarbete) om 30 högskolepoäng (med vissa undantag) utfört för att erhålla masterexamen.