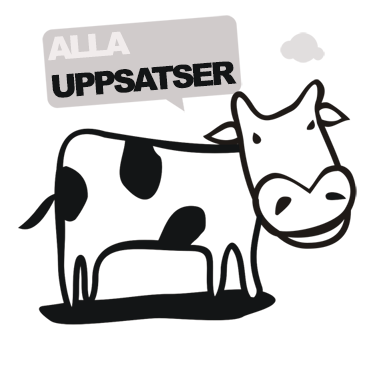 Aftonbladets/Sportbladets bevakning av det svenska herrlandslaget i fotboll
En jämförelse av EM 1992, EM 2004 och EM 2008
The aim of this master´s thesis is to investigate how Aftonbladet/Sportbladet is describing the Swedish national men team in football during the European Championship years 1992, 2004 and 2008. Reading over 200 articles gave me an excellent overview of the differences and similarities between the three chosen periods. The theoretical framework has three key terms which circulates around the paper. The terms are discourse, stereotype and national identity. Several results are presented and discussed; some are included in this abstract. There are huge reporting differences between the chosen periods which involve attention on one or several chosen players from the Swedish national team. The attention around the Swedish national team got larger during the European Championship 2004 and even larger during the European Championship 2008. The conclusion of this master´s thesis shows how important media is for the world of sports and in this case the world of football. 
Författare
Ernan Mahmutovic
Lärosäte och institution
Linnéuniversitetet/Institutionen för samhällsvetenskaper, SV
Nivå:
"Magisteruppsats". Självständigt arbete (examensarbete ) om minst 15 högskolepoäng utfört för att erhålla magisterexamen.