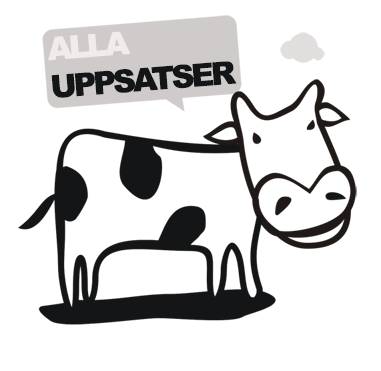 Kostnadsallokering genom ABC-kalkylering ? en empirisk studie av OMX
As IT service departments in organisations are becoming more complex and customised, the indirect costs are increasing in relation to the total costs. The difficulty of fully estimating and identifying the spread of the cost in the IT service department is increasing. As a result, firms tend to budget the business unit as a total cost rather than as a spread of defined costs. In order to deal with this challenge an ABC calculation will be applied. The Time Driven ABC model will be conducted in OMX´s Servicedesk unit within the IT services. The cost drivers that arise from activities such as processes, functions, or task which uses up the assigned resources will be identified. The Time Driven ABC model recognizes the cost relationship in these activities, and particularly between the service offered and the resources required. The case study functions as a tool for the management decision making process, with the purpose increasing the overall efficiency in the cost structure of the ServiceDesk. Furthermore, it will function as a model for the development of more accurate pricing strategies as well as it will present the time allocation between different groups and activities within the ServiceDesk. The model has the intention to function as a tool for other departments, by using the case of the Servicedesk as a base.
Författare
Kristoffer Hernemyr
Fredrik Mårtensson
Oscar Rugfelt
Lärosäte och institution
Lunds universitet/Företagsekonomiska institutionen
Nivå:
"Magisteruppsats". Självständigt arbete (examensarbete ) om minst 15 högskolepoäng utfört för att erhålla magisterexamen.