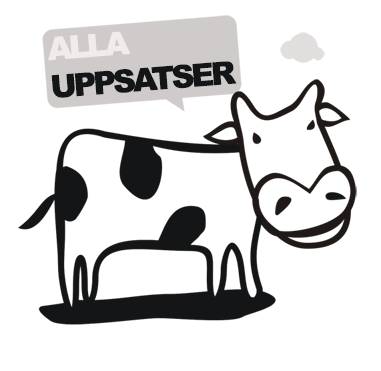 Jämlika villkor? En diskursanalys av LOs presentation av arbetskraftsinvandring under åren 2000-2006
Central labour market actors have come to an agreement ? Sweden is going to need labour migration. In spite of the agreement the actors disagree upon how the labour migration should be designed. This essay examines how the union organisation, LO presents labour migration in their rapports during the years 2000-2006. This is done through Laclau and Mouffes discourse theory and a merge with postcolonial theory. This essay intent to cast light on the consequences of the LO's presentation.Labour migration from LO's point of view can only be legitimate if it contributes to the Swedish welfare. The organisation only considers labour migration to contribute to the welfare if equal rights exist on the Swedish labour market. This essays analysis illustrates that labour migration as a phenomenon and as an identity in the discourse is connection to risk and threat against the Swedish welfare. The connections to risk and threat convey a boundary between domestic and immigrant employees. The boundary result in the likelihood for equal rights for all employees at the Swedish labour market hardens. For equal rights to exist on the labour market LO need to erase the boundary that their discourse has built.
Författare
Jennifer Friberg
Lärosäte och institution
Lunds universitet/Statsvetenskapliga institutionen
Nivå:
"Kandidatuppsats". Självständigt arbete (examensarbete ) om minst 15 högskolepoäng utfört för att erhålla kandidatexamen.