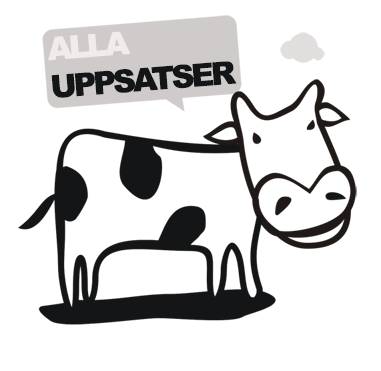 Effekter och upplevelser av aromaterapi, taktilmassage och akupunktur inom palliativ omvårdnad
The aim of the present literature review was to describe and evaluate the effects and experiences within the complementary approaches such as aromatherapy, tactile massage and acupuncture amongst palliative care patients. Search through Medline (through Pub Med) database and additional manual search was conducted. In total 16 articles fulfilled the inclusion criteria and were reviewed. The result was presented under respectively category: aromatherapy, tactile massage and acupuncture. Physical and psychological effects as well as experiences from the treatments were also documented under the different complementary approaches. Aromatherapy and tactile massage were found to be more effective for reduction in anxiety and depressive mood whilst acupuncture had a greater impact on physical symptoms such as fatigue/insomnia, nausea/vomiting and chemotherapy induced emesis and also xerostomia. Not only did the patients experience relaxation and peacefulness but also feelings of comfort from the aromatherapy and tactile massage therapies. The result also showed that acupuncture felt invigorating and generated more energy for the patients to cope with more activities in their daily lives. In conclusion the complementary therapies aromatherapy, tactile massage and acupuncture are effective and alleviating and therefore very beneficial for patients in palliative care. The complementary therapies is a perfect and valuable tool for symptom management and strengthens the caregiver/patient relationship.
Författare
Petra Lindqvist
Suzanne Falkerhorn
Lärosäte och institution
Högskolan i Gävle/Institutionen för vårdvetenskap och sociologi
Nivå:
"Kandidatuppsats". Självständigt arbete (examensarbete ) om minst 15 högskolepoäng utfört för att erhålla kandidatexamen.