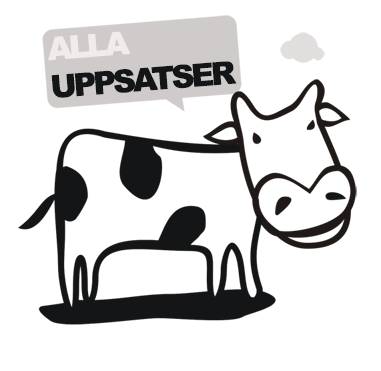 Barns och tonåringars välmående
This paper examined if childrens wellbeing affected their social and academic competence. The data was collected through an anonymous study using questionnaires, where the measuring instruments GHQ12 and EQ was used, and also a number of questions concerning academic competence. The population concisted twentytwo eight grade students, both girls and boys. The population had both Swedish and foreign ancestry. The result showed that wellbeing and the academic competence had a positive correlation. However there was a negative correlation between the other variables. At large the results showed that the child´s own perception by itself and perception of their social and academic competences was affected by the parents perception of the child and its competences. The results also showed that the child?s wellbeing had meaning for the child?s development and capability in everyday life, thereby both the social and academic competence. Keywords: Social Competence, Academic Competence, Wellbeing, Judgement, EQ, GHQ12.
Författare
Amanda Berg
Lärosäte och institution
Blekinge Tekniska Högskola/Sektionen för Management (MAM)
Nivå:
"Kandidatuppsats". Självständigt arbete (examensarbete ) om minst 15 högskolepoäng utfört för att erhålla kandidatexamen.