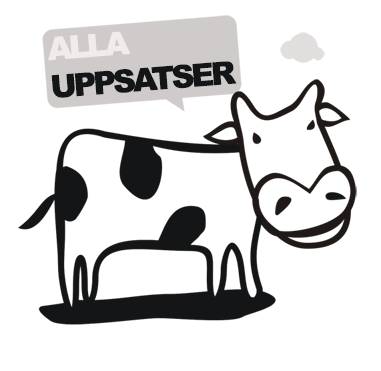 Sökresultat:
2 Uppsatser om Moderniseringsperspektiv - Sida 1 av 1
Drink! The Marketing History of The Coca-Cola Company: A Modernization Perspective examines the development of The Coca-Cola Company?s marketing history, from the founding of the company in 1886 until today. The Coca-Cola Company has been superior on the market for over a century. It has also developed along with the urbanisation of its society, which is interesting in a modernization perspective. The essay investigates the marketing strategies of the company, with focus on three themes: gender, sponsorship and interactive culture phenomenon.
 AbstractThis study is performed by studying seven livestock businesses in the agricultural sector. The focus of the essay has been put on the structures that limit and enable the lives of the farmers in this study. One of these major structures that affect everyday life is the gender structure and to this day the housewife role exists where the women are responsible for the home, family and domestic pets while the men are responsible for the production, machinery and the heavier tasks on the farm. This is grounded in the history and the development that agriculture has gone through, but also in the strong patriarchal power structure that exists in this industry. In this essay I also show how the life form analysis of Liselotte Jakobsen and the independent life form can not be fully applied to the farmer as he is not completely independent in his work.