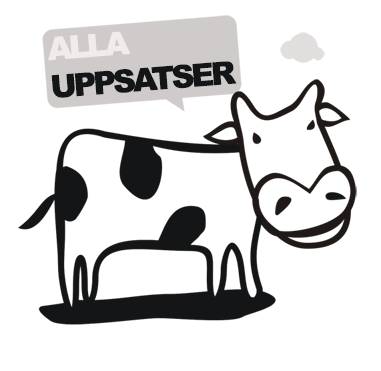 Sökresultat:
3 Uppsatser om Sexberoende - Sida 1 av 1
Denna undersökning är en kandidatuppsats skriven för institutionen socialt arbete på Södertörns högskola. Undersökningen inriktar sig på ämnet Sexberoende som idag är ett fenomen som inte används i samma kontext som andra beroenden tillexempel alkoholism.Syftet med denna undersökning var att sätta fenomenet Sexberoende i samma kontext som andra missbruk för att tydliggöra att detta beroende bör ingå i samma diskurs.För att kunna sätta detta fenomen i kontext med andra beroenden utförde vi narrativa intervjuer med fyra informanter som idag är i sitt tillfrisknande. Informanternas livsberättelser har varit grunden för att förstå fenomenet Sexberoende. Goffmans Stigma, Nakkens Jaget och missbrukaren samt Beckers Utanför- Avvikandets sociologi har använts för att förstå hur fenomenet Sexberoende liknar andra beroenden och missbruk.Resultatet visar att fenomenet Sexberoende liknar andra beroenden och missbruk då det tvångsmässiga beteendet är av liknande karaktär. Genom att använda fenomenet Sexberoende i samma diskurs som andra beroenden minskar stigmatiseringen..
The aim of this study is to shed light on the phenomenon of destructive sexual behavior among youth from the perspective of professionals working at nonprofit organizations. To examine this, we used a qualitative method; we interviewed professionals working at nonprofit organizations. To analyze our results we used gender theory and empowerment theory. Our main results are that the professionals view this behavior as deliberate self-harm, such as cutting, as they do it to achieve relief from anxiety. Also, the professionals think that gender norms affect young people with destructive sexual behavior in that it imposes guilt and shame, which inflicts their already low self-esteem and makes them feel inferior.
Sexmissbruk eller diagnosmissbruk? ? En diskursanalys av begreppet sexmissbruk Jakobsson, R. Key words: diagnoses, hypersexuality, medicalization, nymphomania, sexual addiction, sexual behavior, sexual compulsivity, sexual deviation, shame, social construction. Background: Sexual addiction has been given a dominant discoursive power in Sweden which (re)inforces the idea that sexuality is essentially a dangerous and lethal force. Methods: The thesis consists of two sub studies. Firstly, a critical discourse analysis is conducted over scientifical articles of sexual addiction and sexual compulsivity. Secondly, a critical discourse analysis of the concept of sexual addiction in newspapers in Sweden?s largest newspaper, DN, and an evening paper, Aftonbladet.